Thailand is an excellent country to teach English as a foreign language because of its fascinating culture, pleasant people, diversified landscape, and strong demand for instructors.
Among the topics covered in this book are the average teaching requirements, pay and cost of living in Thailand, and how to become a certified English teacher in Thailand. You'll also get an understanding of what it's like to teach English in Thailand from the perspectives of other English instructors who have worked in Thailand in the past. Finally, you'll discover the actions you should follow to acquire that dream job in Thailand while living overseas.
Thailand has surpassed its neighbors South Korea and China in terms of being a fantastic area to teach English in Asia during the last decade, even though it is not nearly as well-known as these countries or as close to them as China.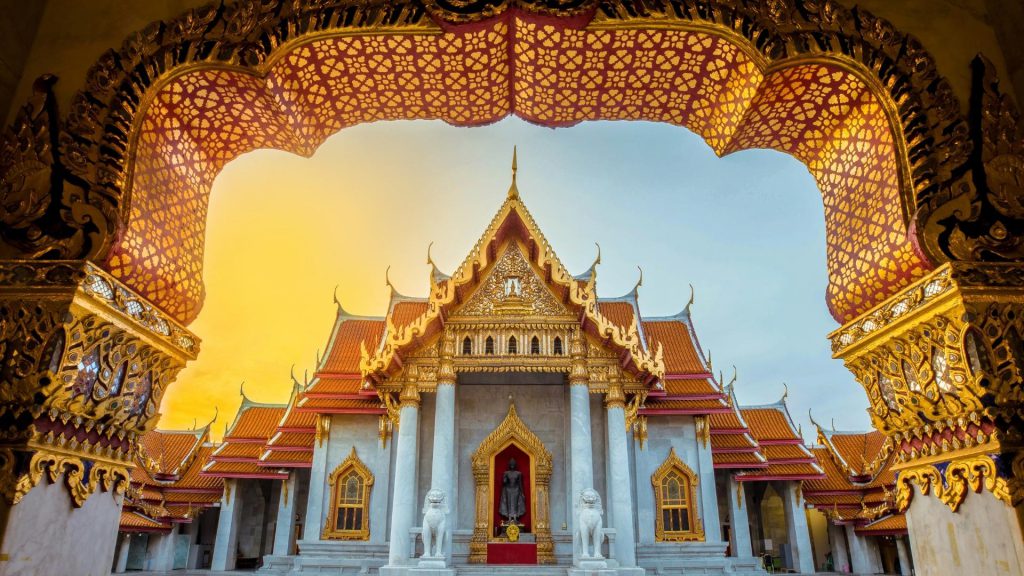 How to teach English in Thailand
The allure of teaching English in Thailand has been enhanced by the country's hot, tropical environment, pleasant people, and excellent yet inexpensive quality of life, which have all contributed to the country's popularity as a teaching destination.
If you're thinking about teaching abroad in Thailand, keep reading about teacher salary, visa requirements, and how to obtain a position.
Most English instructors in Thailand will need native ability and a bachelor's degree to work in the country. It is not always necessary to have a TEFL certification. The average monthly compensation for a teacher in Thailand is between $800 and $3,500.
Why should I teach English in Thailand?
Many people currently consider teaching English in Thailand the most meaningful travel experience they can have. This is particularly true for those who desire to spend an extended time abroad without relying only on their finances. It is the best of both worlds; you may live in one of the most beautiful locations on the planet while still earning a living in a way comparable to that of a professional.
What are the requirements to teach English in Thailand?
Working as an English teacher in Thailand is one of the most popular methods to live and work in the Land of Smiles legally. Thousands of individuals apply for teaching jobs in Bangkok, Chiang Mai, and other cities every year. Despite its stringent visa rules, Thailand attracts regular English instructors. The country's low cost of living, pleasant weather, and relaxed environment make it an ideal ex-pat choice.
First requirement: Three-year degree or equivalent qualification
The first requirement for working in Thailand is to have at least a bachelor's degree in any discipline. You don't have to be a teacher to accomplish this. Engineers, software developers, and artists are all options. You are okay to go as long as you have proof of a degree.
Many schools are looking for math, chemistry, and physics instructors these days, so if you can teach one of those courses, you'll have an edge in terms of benefits and income.
Second requirement: Teach English with and without a teaching license (TEFL, TESOL)
The next thing you should consider is taking a TEFL (Teaching English as a Foreign Language) course. There are several firms on the market that provide this kind of training. It may be completed in the United States, the United Kingdom, or Thailand. A latter choice is a fantastic approach to learning about Thai culture, the school system, and teaching techniques. It's also a lot less expensive. There are a few reputable firms to pick from in Thailand. Their service is fantastic, and they are always kind, dependable, and accommodating.
Third requirement: Non-Immigrant visa of business type "B."
Thai schools are responsible for ensuring that you have the proper documentation to apply for three essential documents:
Non Immigrant B 'Teaching' Visa- Outside of Thailand, apply at a Royal Thai Embassy or Consulate.
Permit to Work- Fill out an application at the Ministry of Labor in the Thai province where you reside.
Extension of a Visa- Fill out an application at the Immigration Office in the Thai province where you reside.
You may teach and earn money in a school that does not sponsor your Non-Immigrant B Visa, Work Permit, or Visa Extension. Even though it is illegal, Thai law enforcement does not have a continuous record of ensuring that schools sponsor their foreign instructors' visas and work permits, nor do legal authorities double-check that teachers have the necessary access and work key regularly.
You cannot get a non-immigrant visa or a work permit without first obtaining employment. Once you've secured a job at a Thai school, the management should assist you in obtaining the necessary paperwork.
Fourth requirement: A good image and attitude
Respect the culture of the area. Learn as much as you can about what you can and cannot accomplish. On your first day at work, you don't want to upset anybody. Keep in mind that teaching in Thailand is not a vacation. It will be difficult and tedious labor, but it will also be gratifying. Be ready to deal with disciplinary difficulties, misunderstandings, and unmotivated kids.
What schools to choose?
The majority of instructors will work in either a private or public language school. Preschools provide a variety of options for educating young children.
Teaching in a university is another option, albeit it isn't as frequent. Similarly, there are possibilities to teach at an international school, but they are competitive and often require instructors to hold a teaching credential from their native country.
Contract types
There are options to work as a private tutor in Thailand in addition to your regular paid teaching – or, if you're experienced enough, you may make it your full-time job – depending on the conditions of your employment agreement or contract. Private teachers may earn between 300 and 500 baht ($9 and $15) per hour.
Check to see whether your contract includes lodging, insurance, food, or transportation before you sign. If that's the case, you'll be saving a ton of money. Remember that little bonuses go a big way in a low-cost-of-living environment.
Cash or checking account (Thai)?
If you work in a language academy or a government school, your pay will likely be the same across Thailand. 40,000 Thai baht a month, on the other hand, would be much better spent in Chiang Mai than in Bangkok. If you want to save money or afford additional weekend massages, keep that in mind.
You can find yourself working a more erratic schedule with a private language institution, anywhere from early morning to late at night. With roughly ten students in each class, class sizes are far more pleasant than in public schools. These academies also provide math, science, and other areas teaching opportunities. You may expect to get paid up to $20 per hour and work roughly 20 hours per week at a private school.
Useful sites to search for teacher jobs
Tefl Heaven-
TEFL Heaven provides completely immersive programs that involve TEFL/TESOL training over 3- to 4 weeks in one of 12 Asian, European, or Latin American locales. All programs include a guaranteed paid teaching position or job search support and a lifelong guarantee of international employment assistance.
Ajarn-
If you haven't heard of Ajarn.com and wish to teach in Thailand, you should consider it. It's a treasure trove of knowledge, and everything is available there, from teacher interviews to valuable blog postings to a job board.
Teaching Thailand-
Teaching Thailand provides a range of teaching positions in Thailand, ranging from ESL instructors at private language institutes to English teachers in private international schools, for people interested in teaching English in Thailand. These roles are significant for instructors who want to enhance their careers or for socially engaged people who want to travel and explore new job options in a dream place.
Jobs DB-
JobsDB was founded in 1998 and began operations in Hong Kong in September of that year. Its headquarters are in Hong Kong, and it has quickly expanded its operations to become Asia Pacific's leading provider of online recruitment services, with a network that spans Australia, China, Hong Kong, India, Indonesia, Korea, Malaysia, Philippines, Singapore, Taiwan, Thailand, and the United States. You may browse regularly updated career possibilities at home or throughout the area as a registered member or guest to JobsDB's services.
Sta Travel-
Travel to Thailand and see Chiang Rai, a city surrounded by beautiful tropical forests. Build relationships with local students while developing lesson plans and tutoring them in English during this high school service program. Spend two days learning about local hill tribes and experiencing Thailand's rich culture at an ecolodge deep in the woods.