Study in Europe for Free is something tens of thousands of international students have achieved; you can too. Achieving a high-quality education helps you advance in your career and learning a new language while socializing with other students and new friends is an added bonus for any resume (CV). Studying abroad is a great experience that most international students will remember for years to come. The life in a foreign country is always exciting and usually a great adventure.
But the staggering costs associated with many higher learning institutions leave many prospective students wondering whether going to college is worth the risk. In the United Kingdom and United States students graduate not just with a Diploma but also some staggering amounts of student loans and debt.
A common misconception between prospective students is that obtaining a degree requires you to have a four to five-figure budget if you do not have a scholarship. However, this is hardly the case. There are countries in Europe where you can study for free – yes, that is zero. Many other countries in Europe also offer very affordable tuition fees. All you need to know is where to look.
Many countries in the European Union offer a variety of reasonably priced options for both local and international students. There are even some Universities and programs where international students can study free. The high-quality education at European Universities combined with low tuition fees is attracting tens of thousands of students to Europe every year.
Is Education in Europe Free?
Many countries in Europe offer free education. The catch, however, is the living costs associated with life in some of these countries. Some higher learning institutions may also require you to pay minimal fees for things like registration and student memberships. International students can also benefit from the free education systems in these countries, some with no tuition fees at all and others with generous scholarship opportunities.
European Countries with Free University Education
If you are looking to study in Europe, you should not let your income be the deciding factor in pursuing your dream course. Below are some of the countries with world-class institutions that offer free University education:
The number of international students in Germany keeps on growing and the latest figures suggest nearly 400,000 international students are currently studying in Germany. With very low tuition fees at most public universities in Germany this comes as no surprise and will continue to grow. Most public Universities are free in Germany and all you are required to pay is a few hundred Euros in administration charges.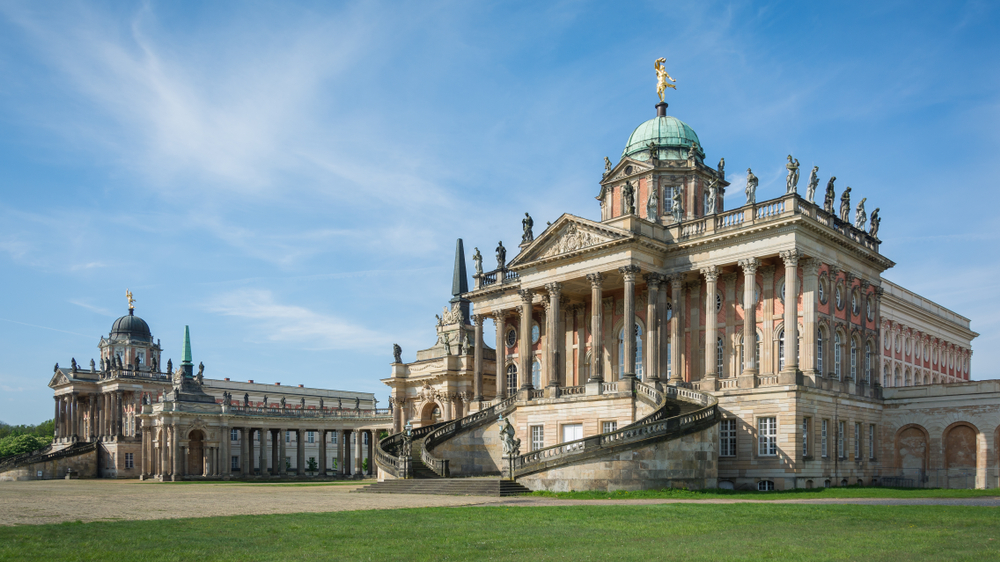 Germany has over 40 Universities that often feature in top world rankings, making it a great choice for students seeking quality education. Many Universities also offer programs in English. Whilst, tuition fees may not be relevant to your budget, do note that you will need around 9,600 Euros per year to live comfortably in Germany.
France is widely known as a country of great artistic, scientific and cultural significance. France also lists in the top five global destinations for international students with around 350,000 international students. Although France is not known for its affordability like Germany, it might come as a shock that international students can study here free or at very low costs.
Technically, University fees exist in public universities in France. However, compared to those of other countries, they seem to be a fraction of the cost. An undergraduate student (from EU/EAA/Switzerland) is only required to pay around 170 Euros per year in tuition fees.
For international students, the fees are different but also very low compared to Universities in the UK, US Canada and Austria. The tuition fee amounts to 3,000 to 4,000 Euros per year in public institutions. Most recently France announced that it would charge higher rates from the 2019/20 academic year.
Fortunately, as a non-EU student, you have the option of applying for the many scholarships made available by the French Government. A total of 21,000 scholarships will be made available compared to the previous 7,000 scholarships.
If you choose to pursue specialized programs like medicine and engineering, the prices of your studies might go up. The majority of the programs which give you a chance to study for free are taught in the native language. It is not a bad idea to attend a preparatory school to perfect your French skills along the way.
The living costs also vary from one place to another, but the average cash needed is around 9,600 Euros per year to live well as a student in France.
Universities that offer free tuition in France:
University of Picardie Jules Verne
University of Pau and Pays de l'Adour
University of Clermont Auvergne
Aix-Marseille University
University of Avignon
Study in Norway for Free
International students have been heading to Norway to get a high-quality education for very little or no cost at all. The Norwegian government has subsidized higher education with the taxpayers' money so that local students as well as international students, can enjoy learning at the state Universities. Like France, the majority of undergraduate programs are taught in the Native language. As an international student, you are required to display proficiency in Norwegian to study at this level. As you proceed to the masters and PhD levels, more English language programs are available, also free. Unfortunately, living expenses in Norway can be a bit high with 886 Euros per month, the average you need to calculate on living expenses.
Universities that offer free tuition in Norway:
The University of Stavanger
The Norwegian University of Life Sciences
The University of Oslo
The University of Bergen
The University of Agder
The University of Nordland
If you have an EU/EEA or Swiss passport, you can study in Sweden for free. Up until 2010, Sweden was one of the few European nations still offering free tuition in higher learning institutions. The Swedish taxpayers would foot the bill for both native and international students. However, in 2010, the Swedish parliament passed a law that charged tuition and application fees for non-EU/EAA students. At the same time, scholarships were introduced.
Although Sweden no longer provides students the opportunity to study in Europe for free in its universities for non-EU/EAA students. Nevertheless, most of these institutions do provide full scholarships. A fully paid scholarship in Sweden includes tuition fees, living costs, travel fares and much more. As an international student, you have a chance to study for your PhD for free. Another advantage of studying in Sweden is that as a student you can work while studying.
Universities that offer free tuition in Sweden:
Stockholm School of Economics
Jonkoping University
Lund University
Halmstad University
Uppsala University
Stockholm University
Uppsala University
Study in Finland; its completely Free
As is the case with Sweden, higher learning was free until the government of Finland passed a bill to charge non-EA/EAA international students. If you are a citizen of the European Union though, all you need is your EU passport to start your free education in Finland. The state-funded Universities in Finland provide free education to students from Finland and other EU countries.
For English-taught programs you are required to pay tuition fees. At a high ranked university like the University of Helsinki, the courses taught in Finnish and Swedish are free. Therefore, if you have a good command over any of these two languages, the Finnish Universities will let you study in Europe for free. There is also a variety of scholarship programs for non-EU students, which are based mainly on academic merit.
Although Finland is not a cheap country to live in, you can get by with a student budget of between 700 to 1,000 Euros per month, including rent.
Universities that offer free tuition in Finland:
The University of Helsinki
Aalto University
University of Turku
University of Eastern Finland
Higher education in Denmark is free for all Bachelor and Master's students coming from the EU/EEA area. If you are a non-EA/EEA student, prices may vary from 6,000 to 35,000 Euros for your tuition fees per academic year. The money you spend solely depends on the higher learning institution you will be joining. No matter your nationality, you are eligible to receive free Danish lessons, a perfect way to settle into the country, don't you think.
The high quality of life in Denmark means that living costs are expensive compared to other places—well above the European average. A good plan for your budget is required to meet these costs. However, the monthly average living cost for a student is between 800 to 1,200 Euros per month, depending on your lifestyle.
Universities that offer free tuition in Finland:
University College Zealand
University of Southern Denmark
Aalborg University
Roskilde University
Study in Iceland for Very Little
The land of fire and ice has a rich history in academia, dating back to the ancient saga writers who recorded all we currently know about the Norse mythology. Iceland also boasts of quality higher learning institutions that have been attracting students from all over the world for a long time
There are no tuition fees in Iceland irrespective of where you are from. International students make up 5% of the total students enrolled in the higher education system in Iceland. Most of the international students join as degree-seeking students or as part of an exchange program.
Although there are no tuition fees in Iceland, all students are expected to pay annual registration and administration fees. This amount may vary depending on the course and the university, but for example, currently, the University of Iceland charges approximately 432 Euros per year.
Universities that offer free education in Iceland:
The University of Akureyri
The University of Iceland, Reykjavik.
Agricultural University of Iceland
Hólar University College
Spain is the king of study abroad fantasies with students from around the world flocking to the Iberian peninsula every year. Pleasant climate, some amazing beaches, vibrant food, music and culture as well as notorious nightlife makes it the dream study destination of many prospective undergrads. Although all these niceties may seem to come at a high cost, studying in Spain is a great experience and affordable too.
EU/EAA students are not required to pay higher-education fees. There are a number of Universities in Spain that let you study for free – if you pass. If you are an international student, you can expect reasonable tuition fees of between 750 to 2,100 Euros per year at public institutions. Prices are charged on a per-credit basis and can increase at the graduate level.
Living in Spain as a student is also affordable. Although the price may vary. Depending on where you are studying, an average of between 6,000 Euros is required per year in living expenditure.
Universities offering free tuition in Spain
Universidad Complutense de Madrid
Universidad de Granada
Universitat Politècnica de Catalunya
Universitat de Barcelona
People from all over the world cherish Austria because of its rich cultural past and present. Additionally, Austria stands out with the long tradition of the state of the art research in higher education institutions. This proficiency has earned it international accolades. Another great thing about studying in Austria is another country where students can study free in Europe.
EU/EEA students enjoy the same rights as native students and can study for free at any degree level. However, students are required to pay social fee and student union fee, which is never more than 379.36 Euros per semester. Austria also gives a chance to international students from outside the EU/EEA where they are required to pay slightly higher fees of around 729 Euros per semester. You can live in Austria with a budget of around 11400 Euros per year. These rates are student-friendly. Vienna, Austria's capital, was even ranked 11th in the QS Best Student Cities 2018.
Universities offering free tuition in Austria
Anton Bruckner University
University of Vienna
University of Graz
University of Innsbruck
MCI Management Center Innsbruck
Medical University of Graz
What are you waiting for? Instead of piling up student loans and going into debt, go and study in Europe for FREE.